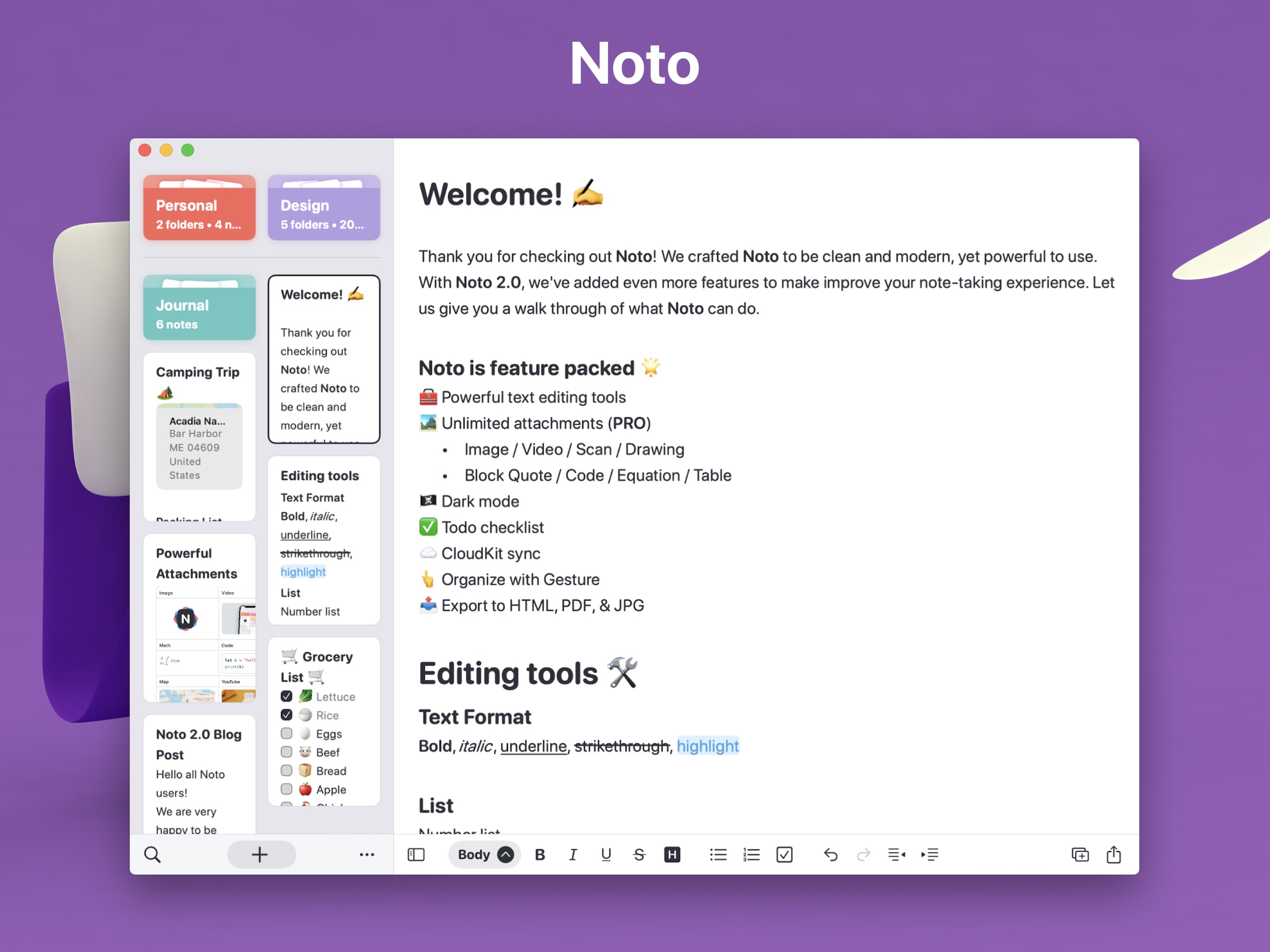 Noto is a modern writing app.
With delightful interactions, powerful editing tools, and a beautiful design, Noto helps you capture the best of your everyday life.
Noto's features include:
Powerful text editing tools

Bold / Italic / Underline / Strikethrough / Highlight
Number list / Bullet list / Check list

Unlimited attachments (Pro):

Image / Video / Scan / Drawing / File
Table / Block quote / Code / Math Equation

Dark mode
iCloud sync
Organize with gesture
Export to HTML, Markdown, PDF, & JPG
Lock notes (Pro)
Desktop class organization
Drag to reorder your list and paragraph
Drag to organize your notes
Rapid multi select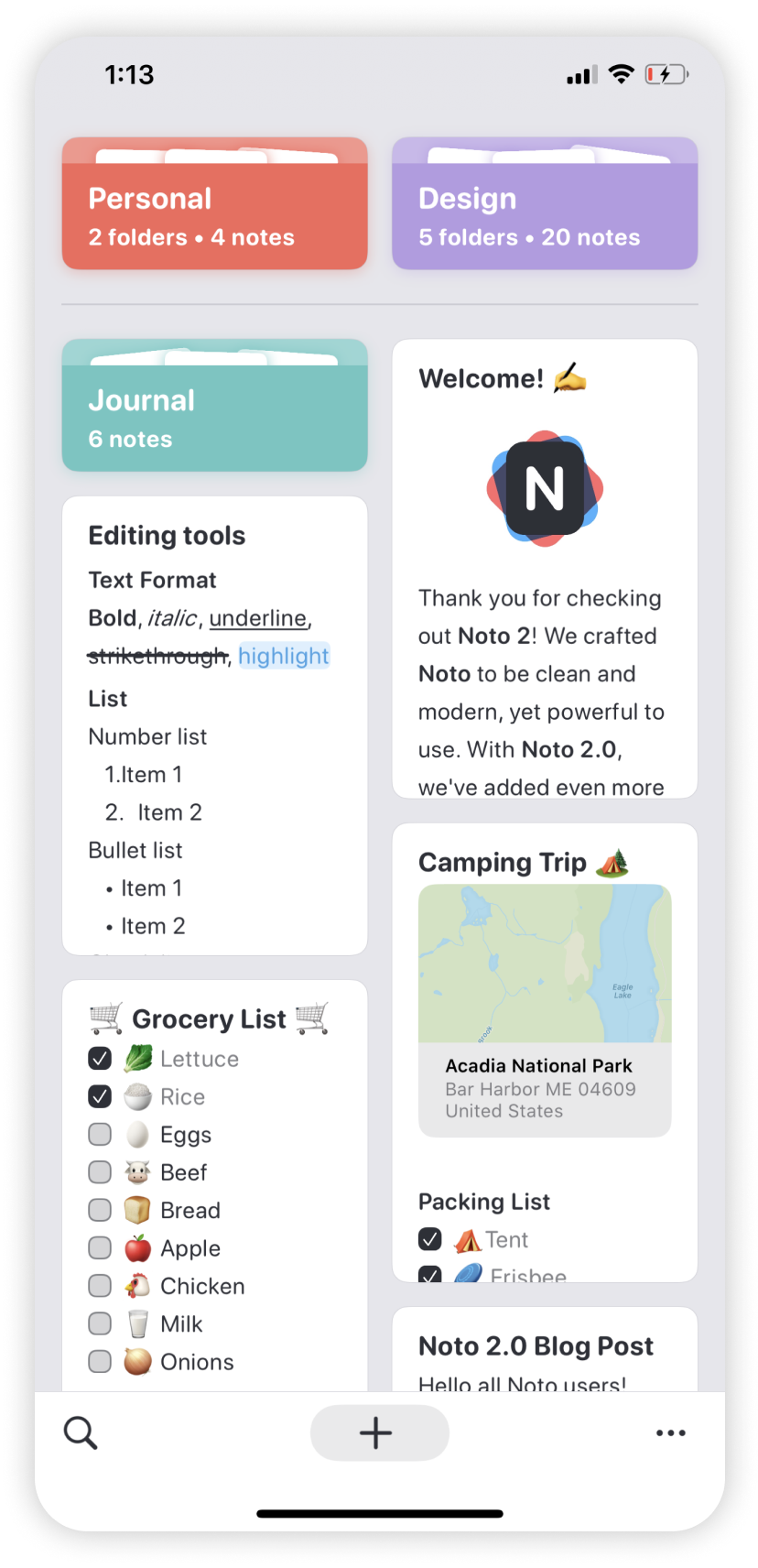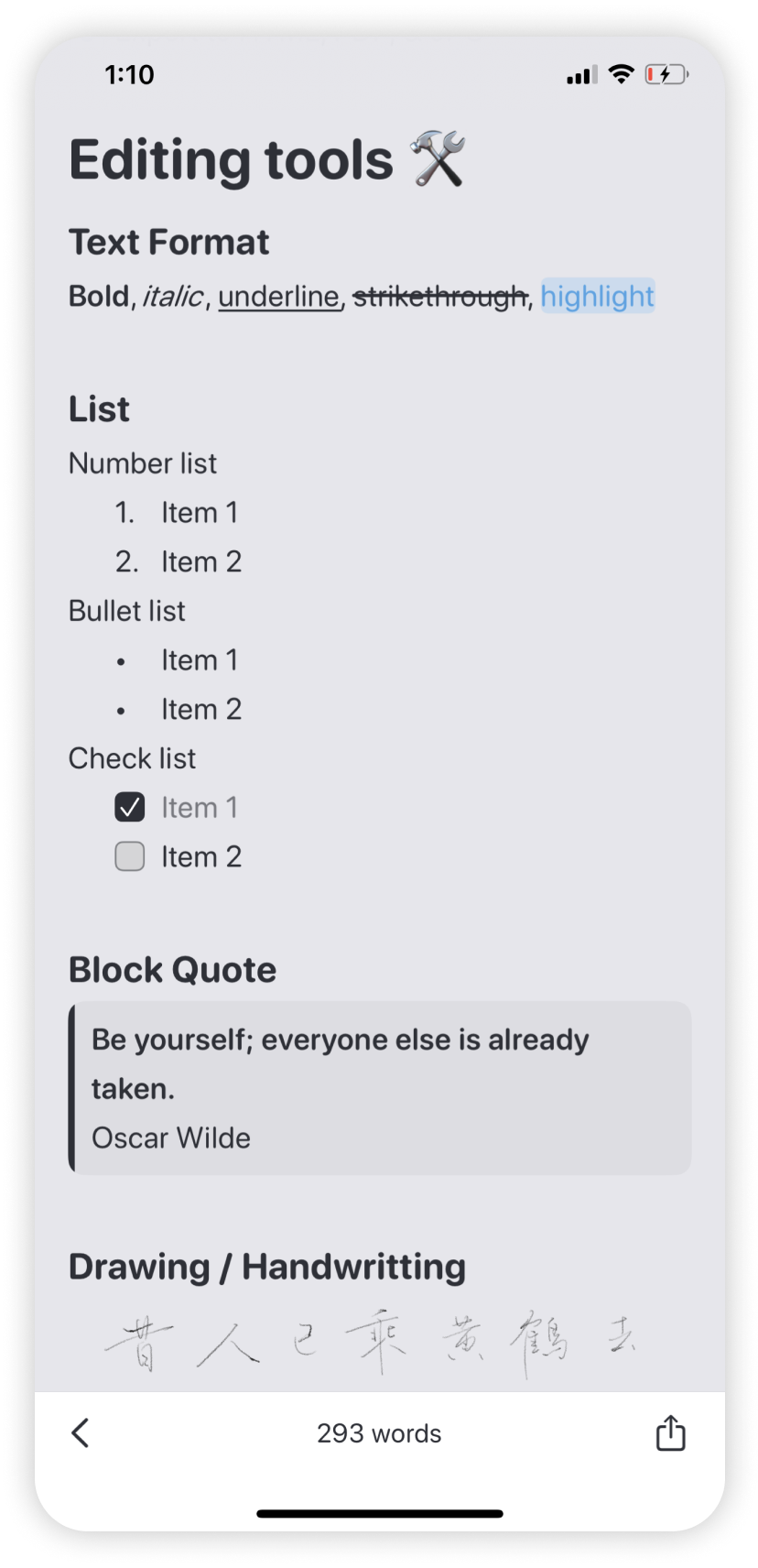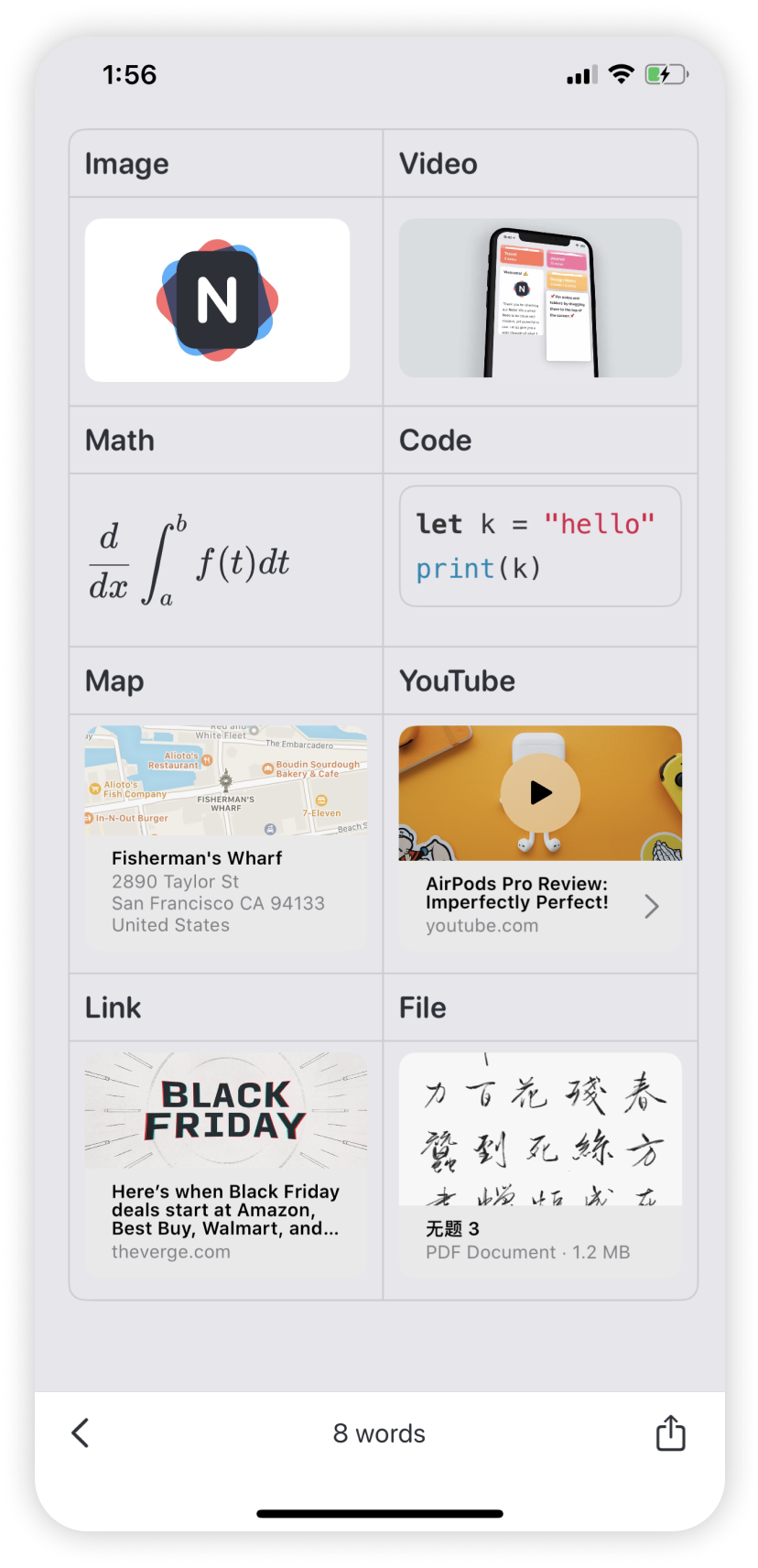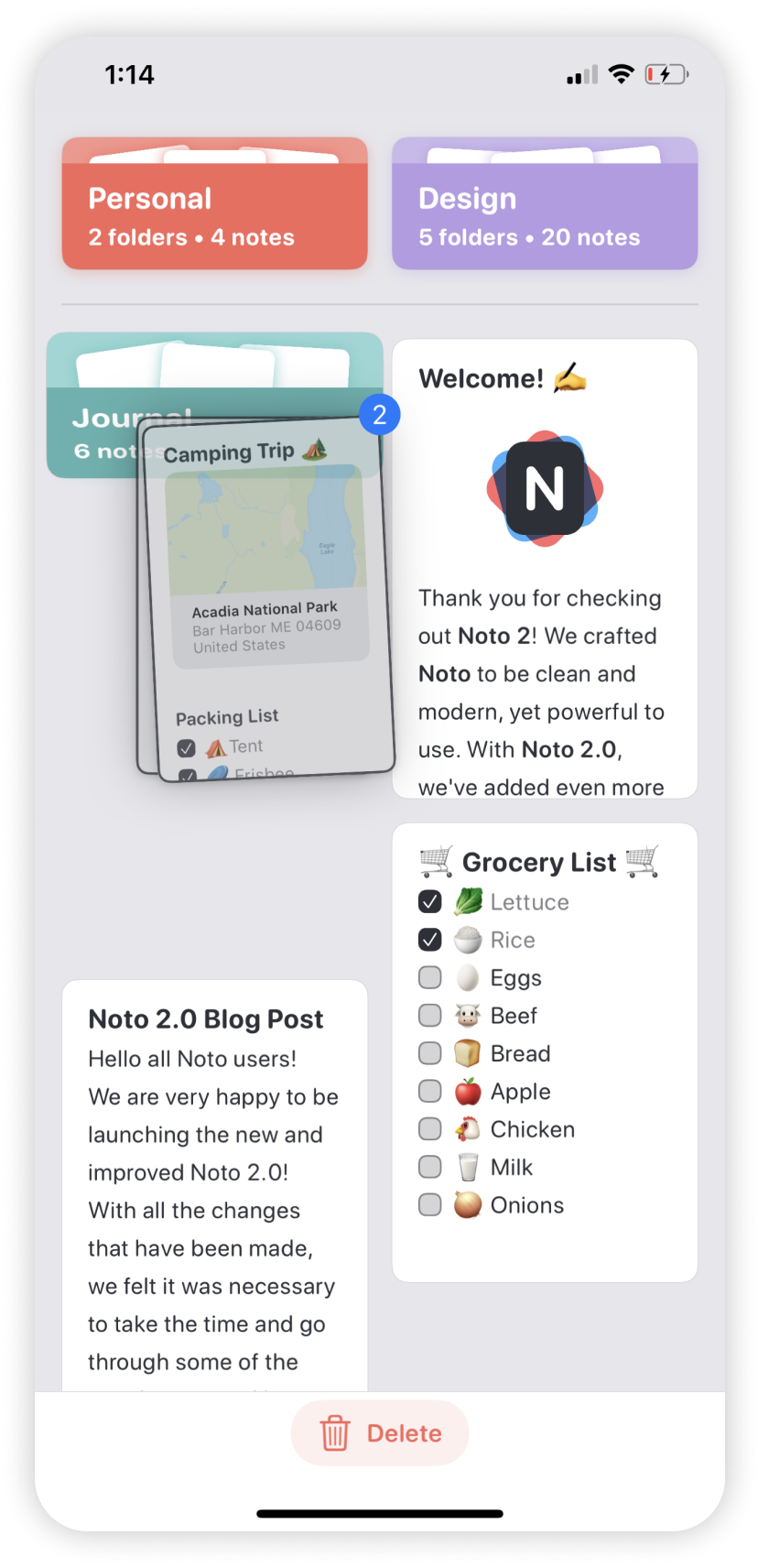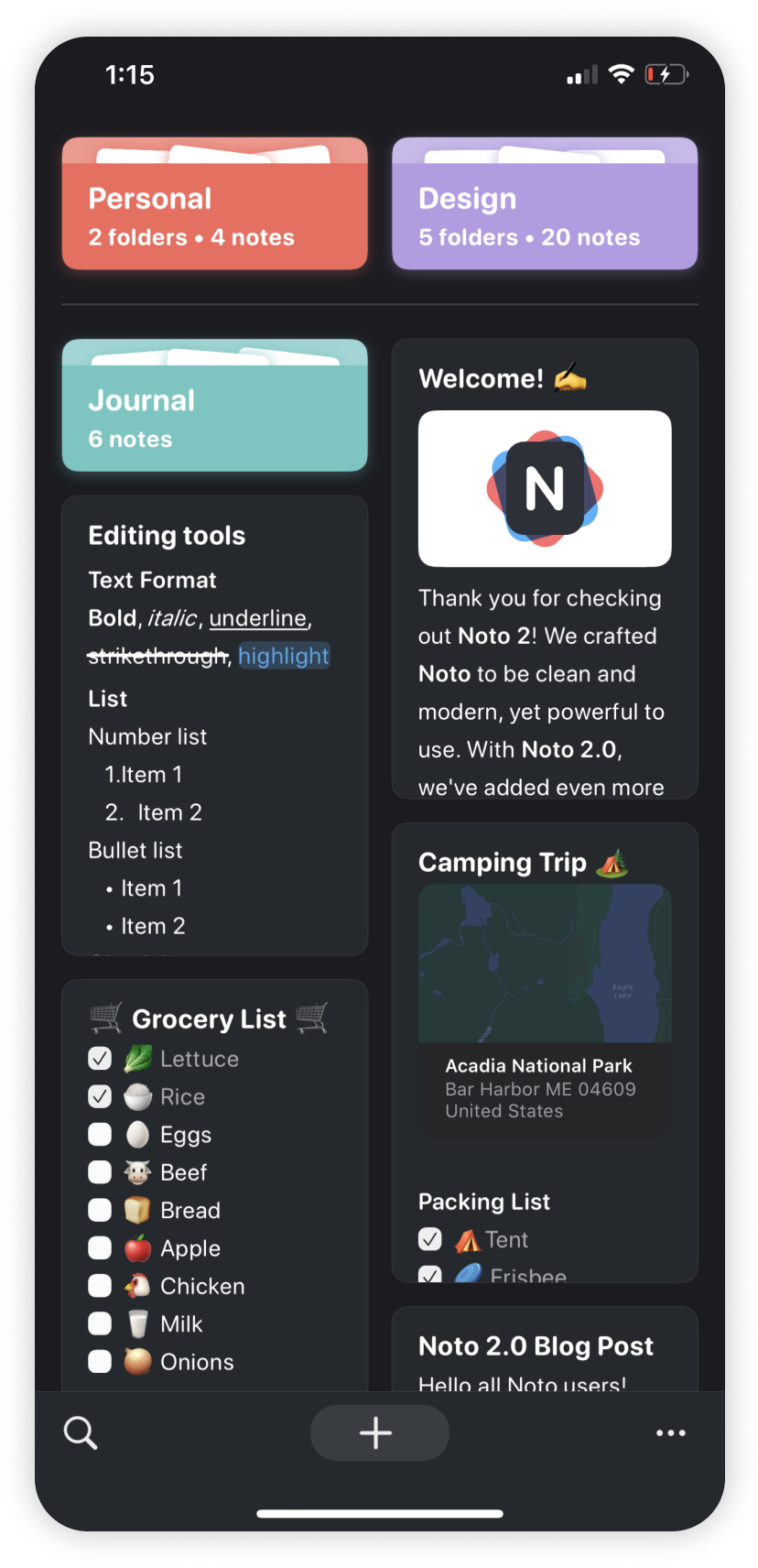 Checkout what people are saying…
For a relatively young app, Noto is quite polished. Digital envelopes store your notes, so organizing them is a cinch. We're delighted by how easy Noto makes formatting, too. Adding code, math equations, and photos can be done directly from the toolbar floating above the keyboard. iCloud handles syncing, so your notes stay updated across your devices.

Ryan Christoffel, MacStories
I can't think of a single other notes app that looks as good as Noto.
Noto doesn't just look modern, it also truly is modern when it comes to adopting key system functionality. Many major iOS and iPadOS features are supported by Noto, covering the bases better than most other note-taking apps.

Joe White, TapSmart
There are plenty of options when it comes to note-taking – including Apple's own Notes app, which is feature-packed these days. But a recent addition to the App Store, Noto, could be the best of them all. Combining powerful text formatting with a modern environment and smart organization, Noto may be the note-taking app you've been searching for.

Visit Noto's Home Page Download on the App Store

Privacy Policy